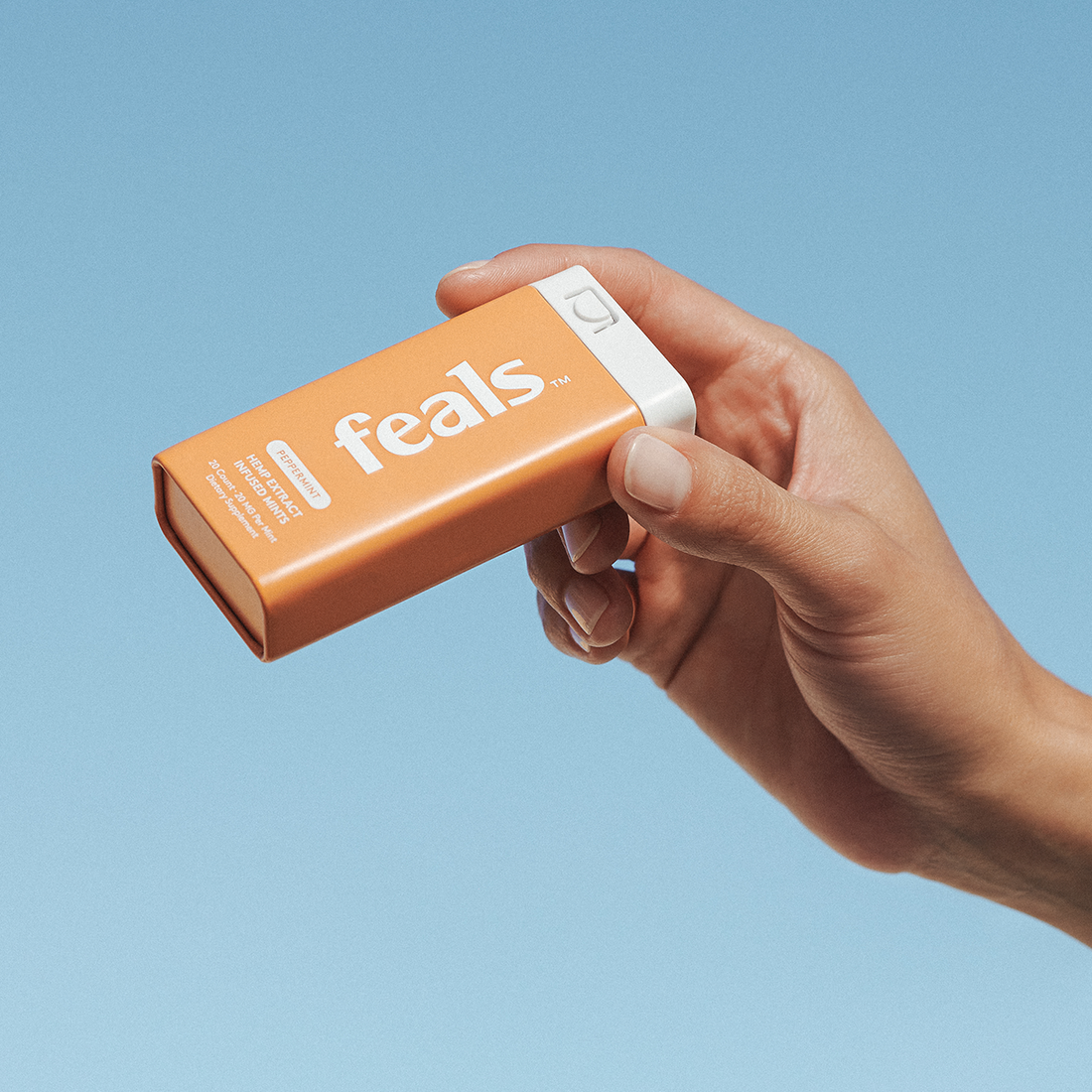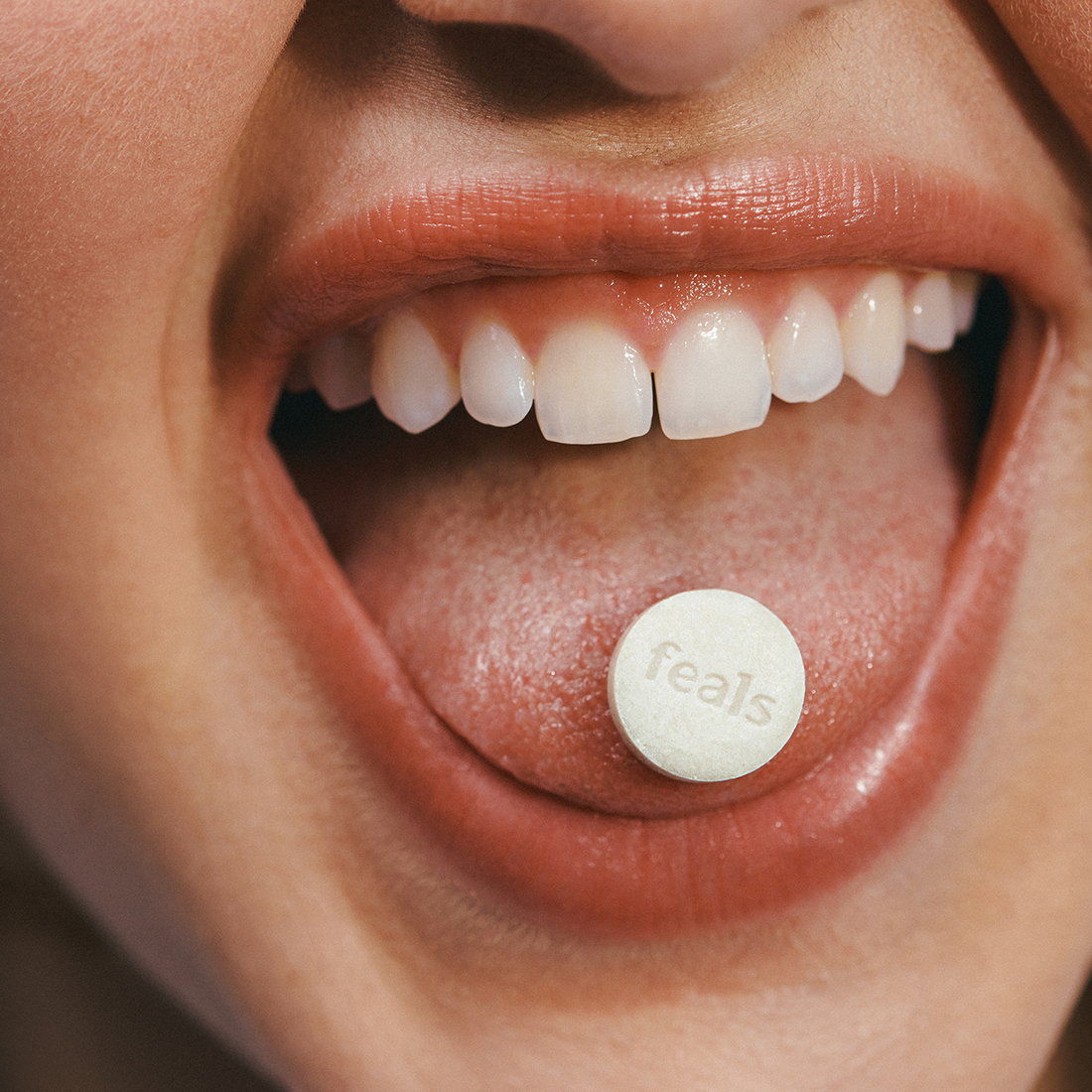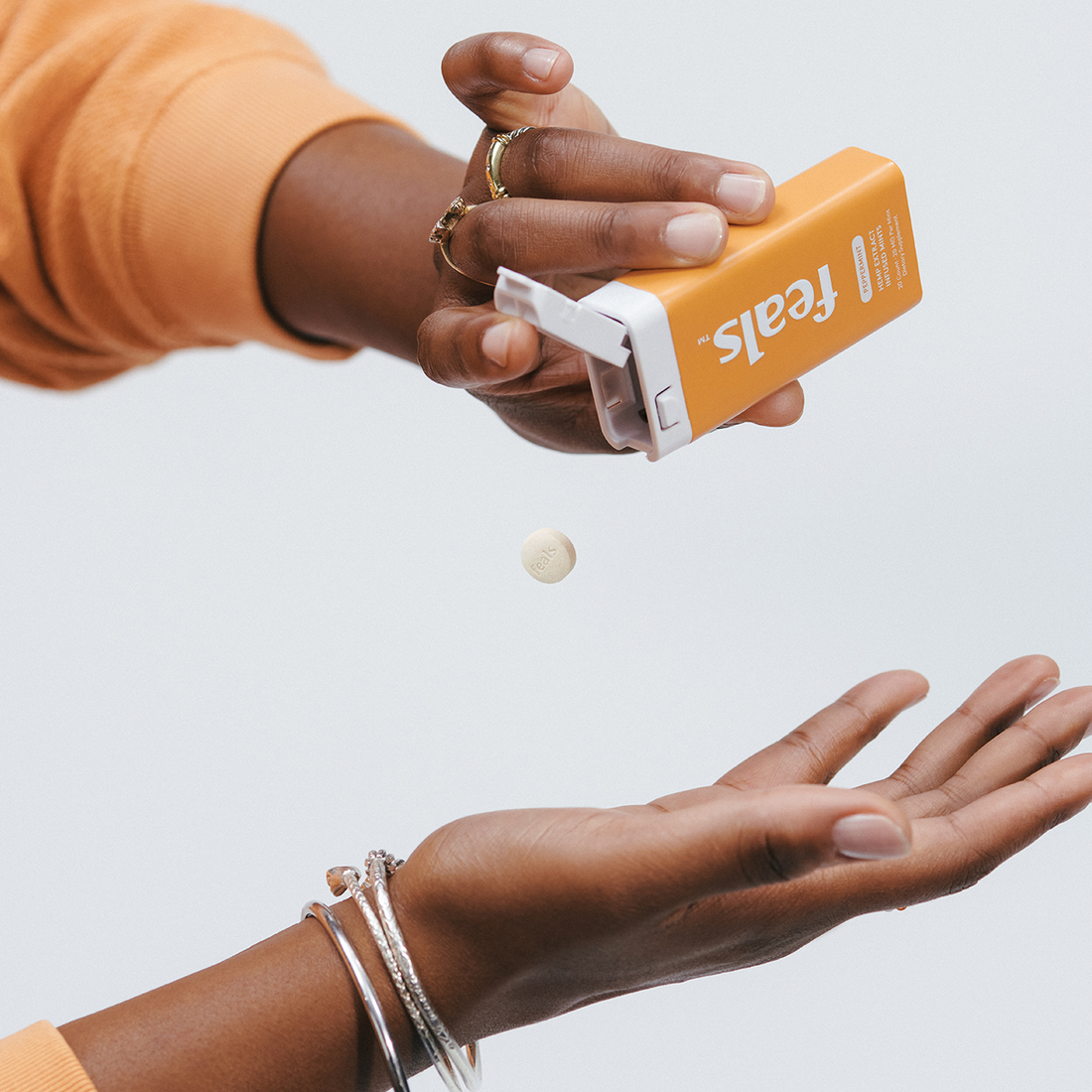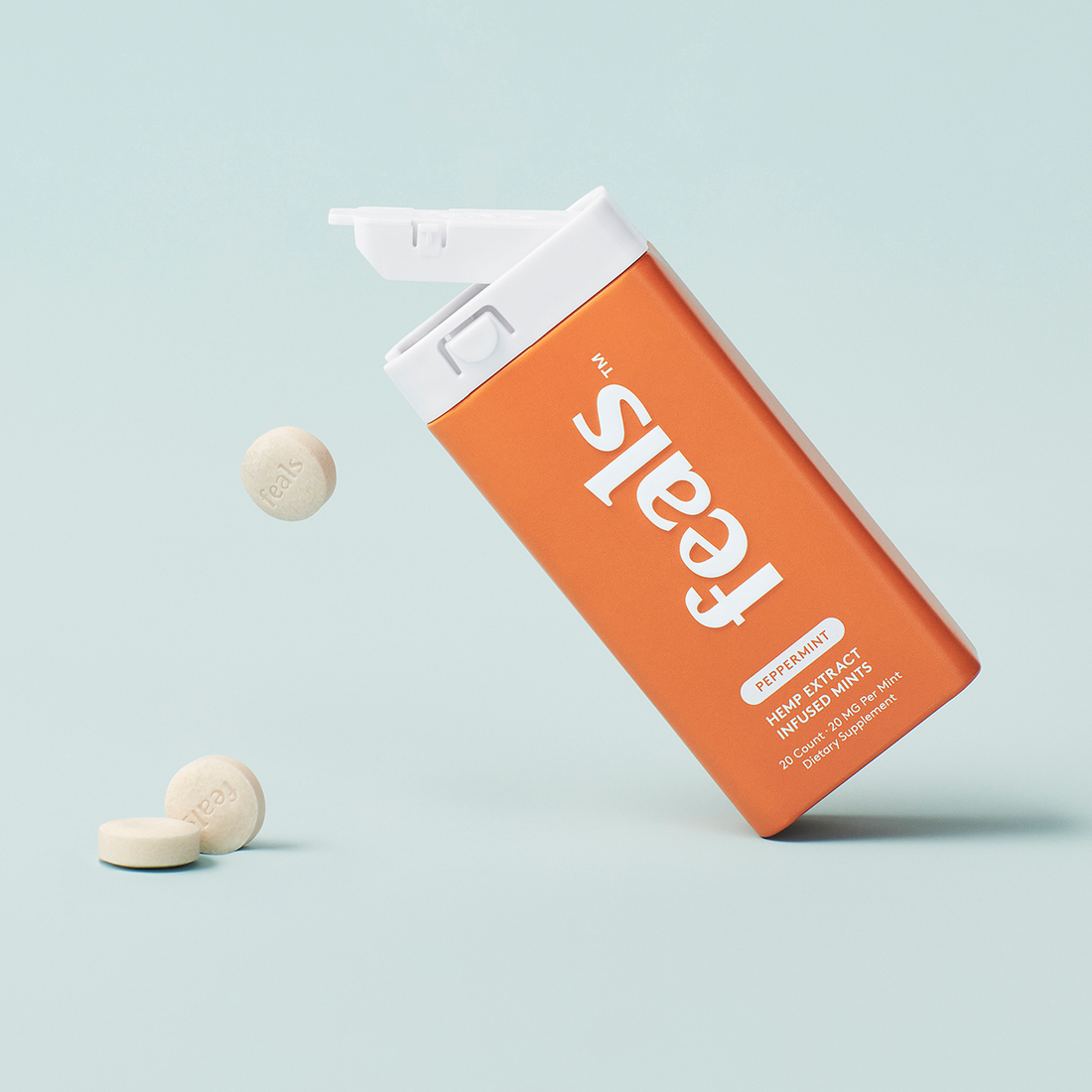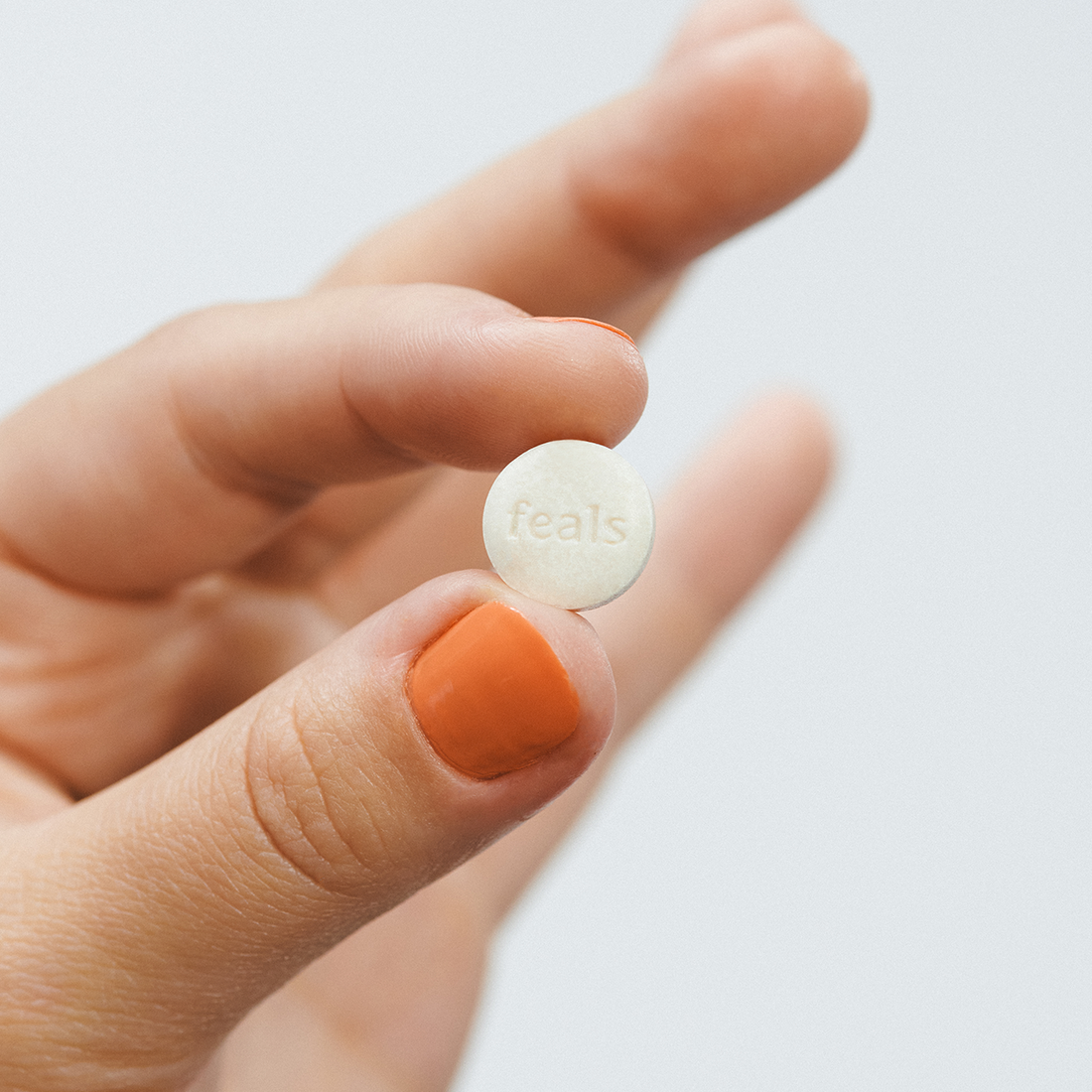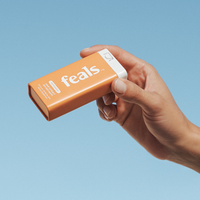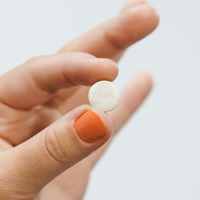 On-the-Go Feals
The Mints
Fast-acting hemp mints for whenever you need a quick dose of calm.
All our products are full-spectrum hemp, extracted from specially selected, organically grown domestic hemp plant. The Mints contain 20 MG and provide targeted stress relief benefits while on the go.
Your essential starter pack.
Upgrade to a bundle for maximum savings and the full Feals experience.
Three oil strengths to find your perfect dose.
Crush the crash and activate laser focus when you need it.
A fresh dose of calm that's with you anywhere.
Personalized support so you meet your wellness goals.
The Benefits
Feel a lasting sense of calm.
Easily shareable, transportable, and fast-acting Feals for those on-the-go moments. The Mints will meet you where you're at, providing a sense of calm and readiness to rise to the occasion. For diffusing stressful situations and enjoying your surroundings, free of intrusive thoughts or anxious spirals.
Embrace life in stride with a clear head—and fresh breath.
Try Now
Ingredients
Thoughtfully made.
Full-spectrum hemp
Full plant hemp-extract hand-harvested by Colorado farmers.
Dietary fiber
A gluten-free corn fiber that's combined with hemp extract to create powder.
Xylitol
A natural sugar substitute that helps prevent cavities and tooth decay.
Sorbitol
A natural sugar substitute with half the calories.
Stevia leaf
A high-intensity sweetener derived from the leaves of a South American shrub.
Natural peppermint
An aromatic, natural hybrid plant high in menthol content.
MCT oil
A metabolism-revving superfood extracted from coconut oil.
Mushroom mycelium
A vegetative part of the fungus that blocks bitter receptors on the tongue.
Magnesium stearate
A salt that keeps ingredients from sticking together and improves consistency.
Take one and
feel at ease
.
Innovation
Feel it faster.
We used liposomal encapsulation to create The Mints. This pharmaceutical grade technology uses liposomes—a stellar delivery system that mimics our cell membranes—to deliver hemp directly and efficiently. It has a higher absorption rate, meaning you'll feel the effects faster.
Transparency
No secrets here.
Every batch of Feals goes through rigorous testing. Third-party lab tests are available via QR code on every Feals product, just focus your phone camera on the QR code and the results will pop up.
See Lab Results