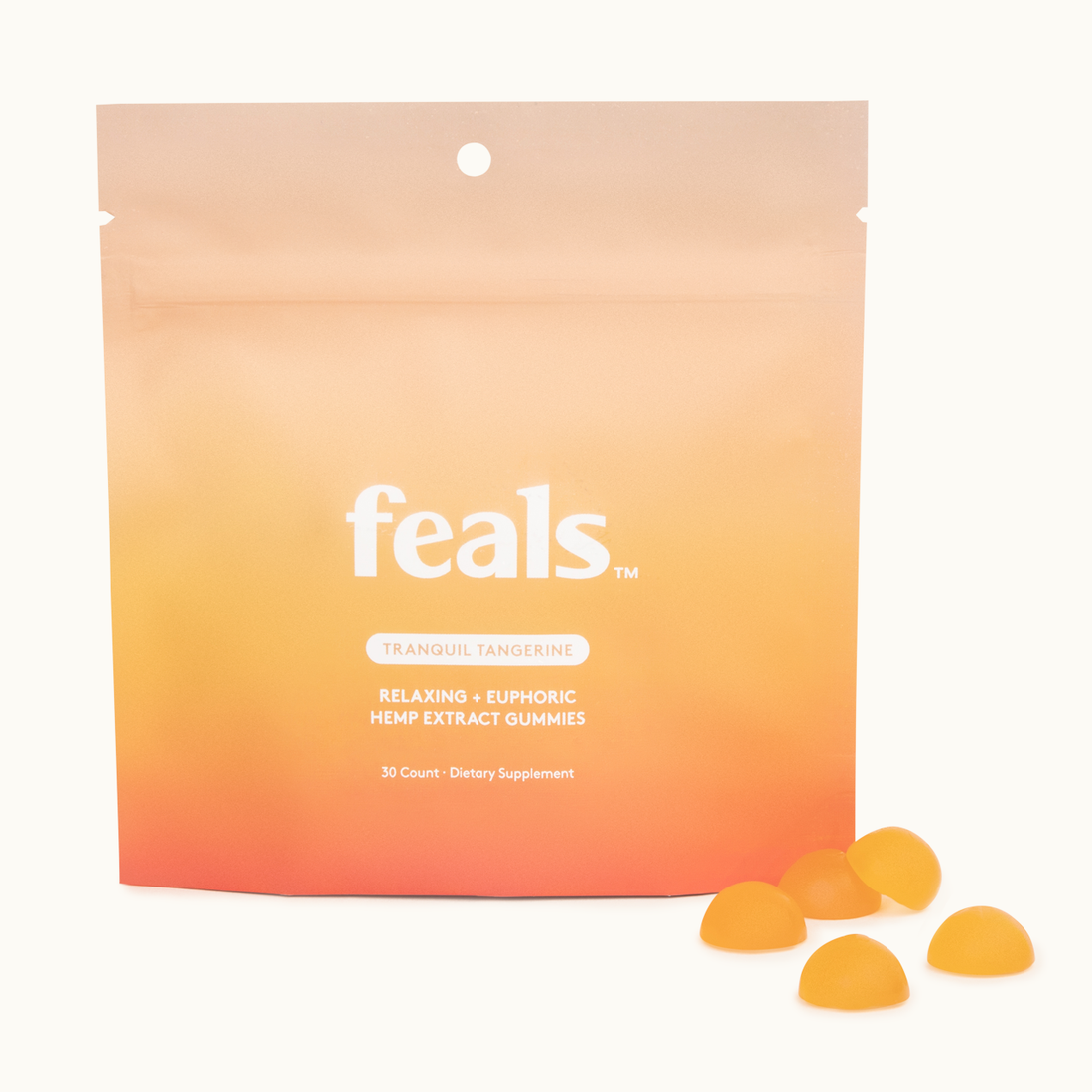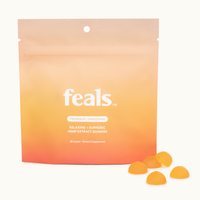 A Blissful Unwind
The Gummies
A delicious gummy, microdosed
just enough
to elevate your busy day. M
ade for do-ers looking to take the edge off but still want to get sh*t done.
We spent 18 months creating a gummy that didn't exist. A carefully crafted bright & citrusy taste with the perfect amount of hemp for normal people. This mildly euphoric treat is sure to become your go-to after a long day.
Whether this is your first time trying microdosed hemp or you're a daily user, Feals Gummies will elevate your daily experience.
Take 2 for an elevated effect
Join the microdose movement.
"I ditched my evening glass of wine."
These gummies are a nice guilt-free treat for grownups. Helps me relax to the point where I ditched my evening glass of wine habit.
"Takes the edge off of everyday worries."
Naturally makes you chill but not too chill. It's just enough to take the edge off of life's everyday stresses and worries for me.
"Tastes tangy and delightful!"
I love the warm and fuzzy feeling these give me, plus they taste tangy and delightful like a tropical vacation!
A gummy for normal (busy) humans.
Vegan, Non-GMO, Gluten Free
Vegan,
Non-GMO,
Gluten Free
Frequently Asked Questions
We've got answers.
For new users, we suggest taking one gummy to start and waiting about 45 minutes to determine effects before consuming additional gummies. We also recommend that you enjoy the Gummies at home and avoid operating machinery until you know how they affect you personally.
Body type, lifestyle, diet and frequency of hemp usage can all impact how long it can take to feel the effects. For most edibles like Feals Gummies, it may take up to an hour or more to take effect. Regular use will help determine your personal timing.
The effects of hemp gummies usually last between 3-6 hours, depending on how much you take. The effects may last longer than hemp oil due to the longer release period into the bloodstream through ingestion.
Feals Gummies contains 20mg hemp per gummy, extracted from organically-grown Colorado hemp.
Once you've selected a subscription plan, you can adjust when you receive your next shipment. We've designed our shipping cycles around how often most subscribers need refills—but we've all got our own routines. Running out? Move up your shipment date. Leftovers? Push your shipment date back. Pause anytime.