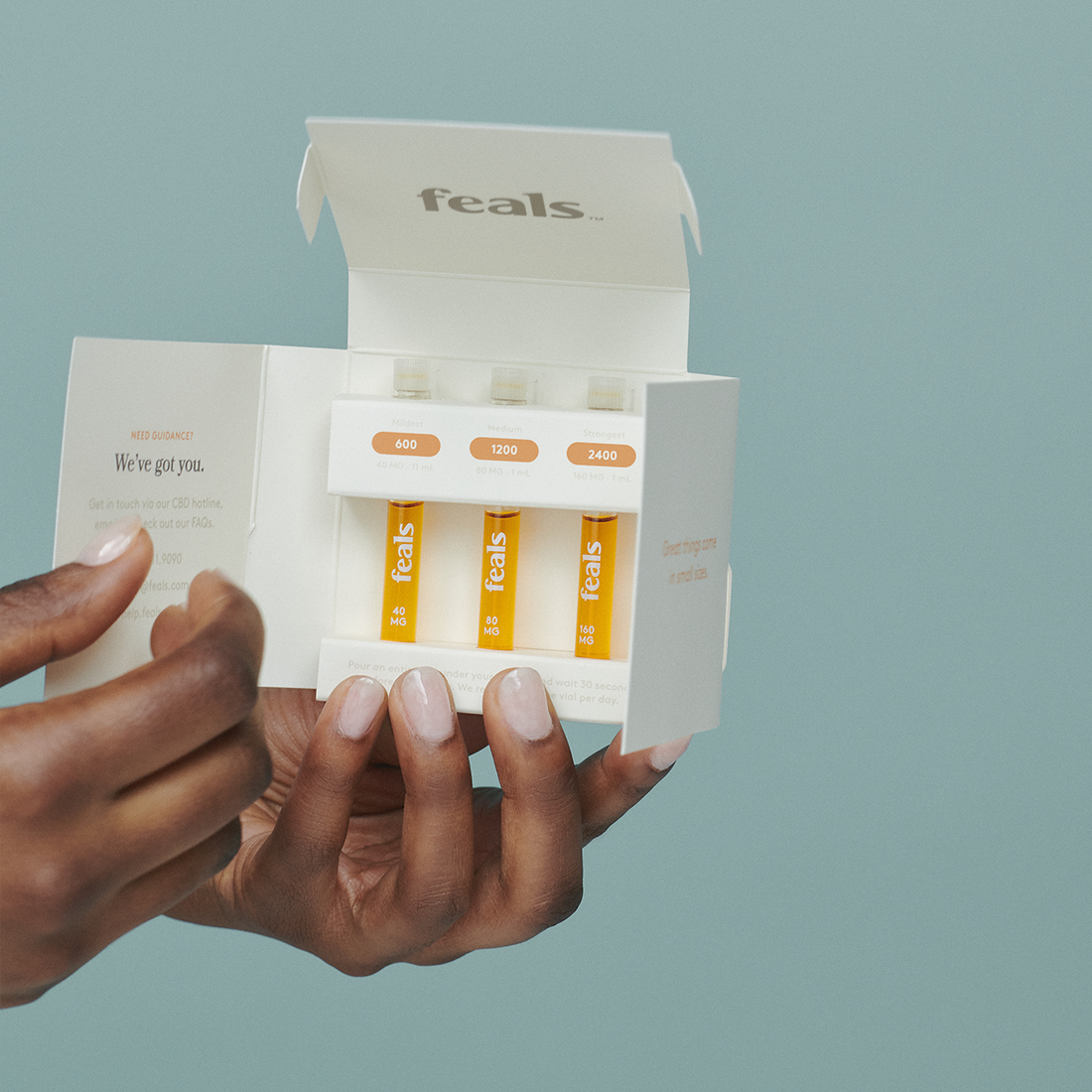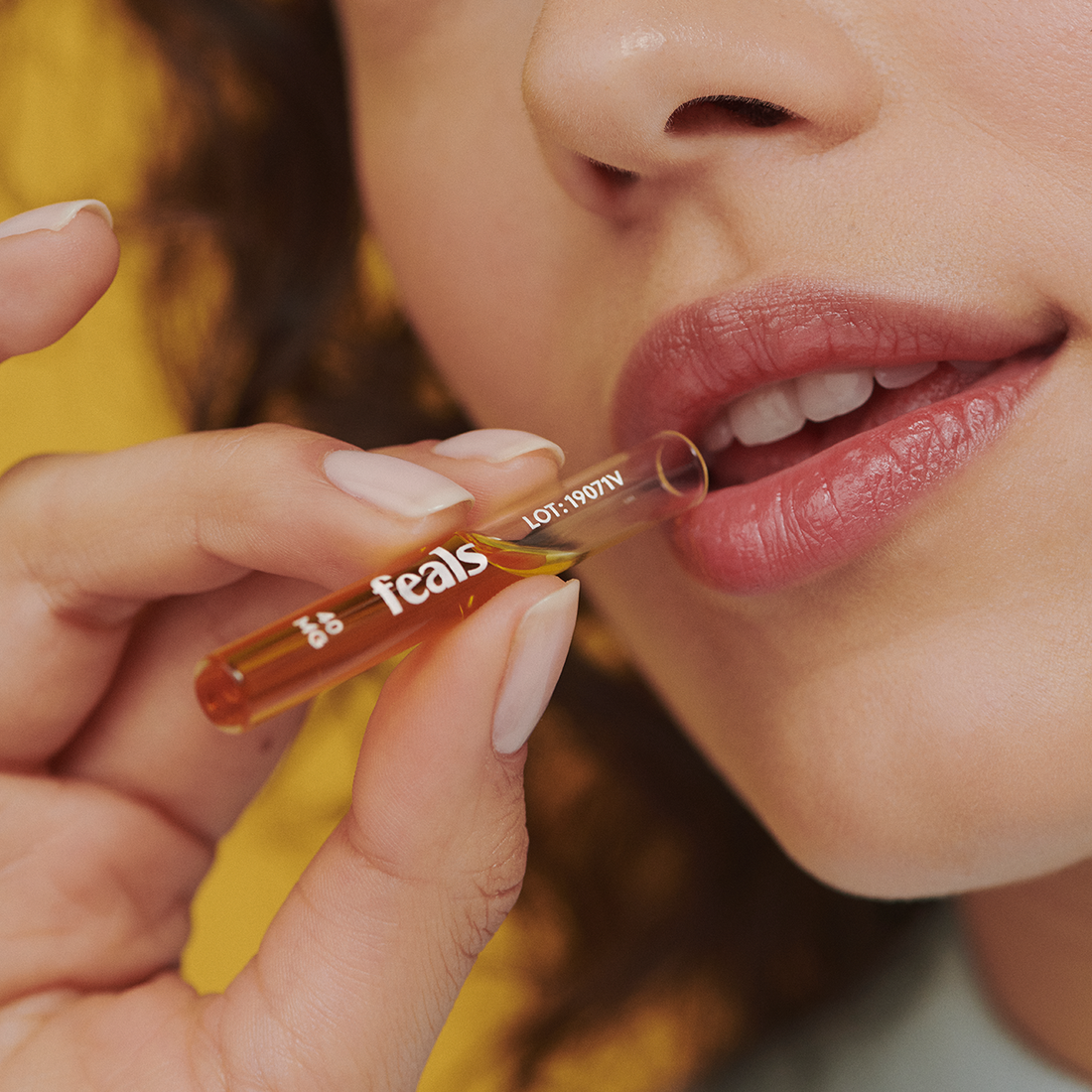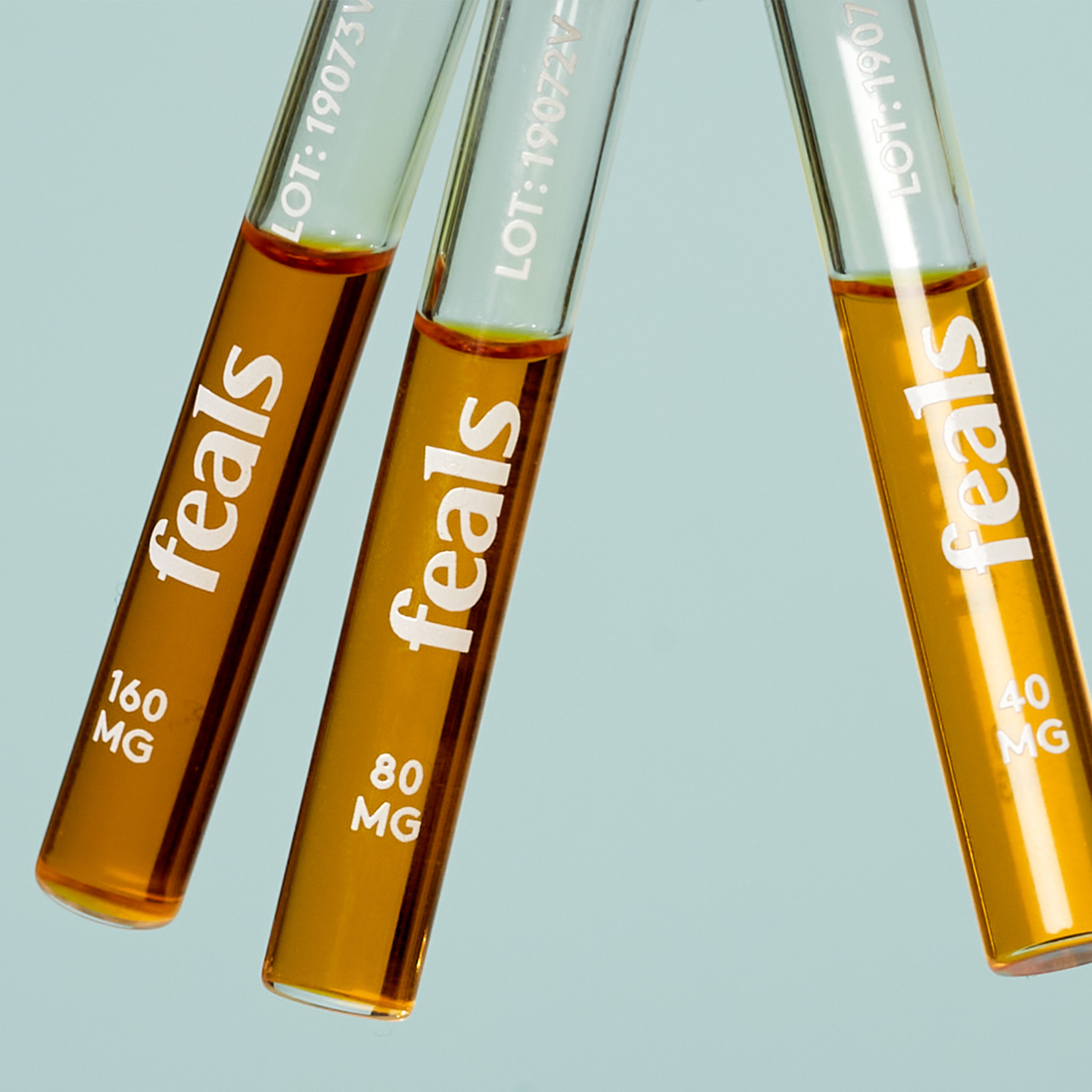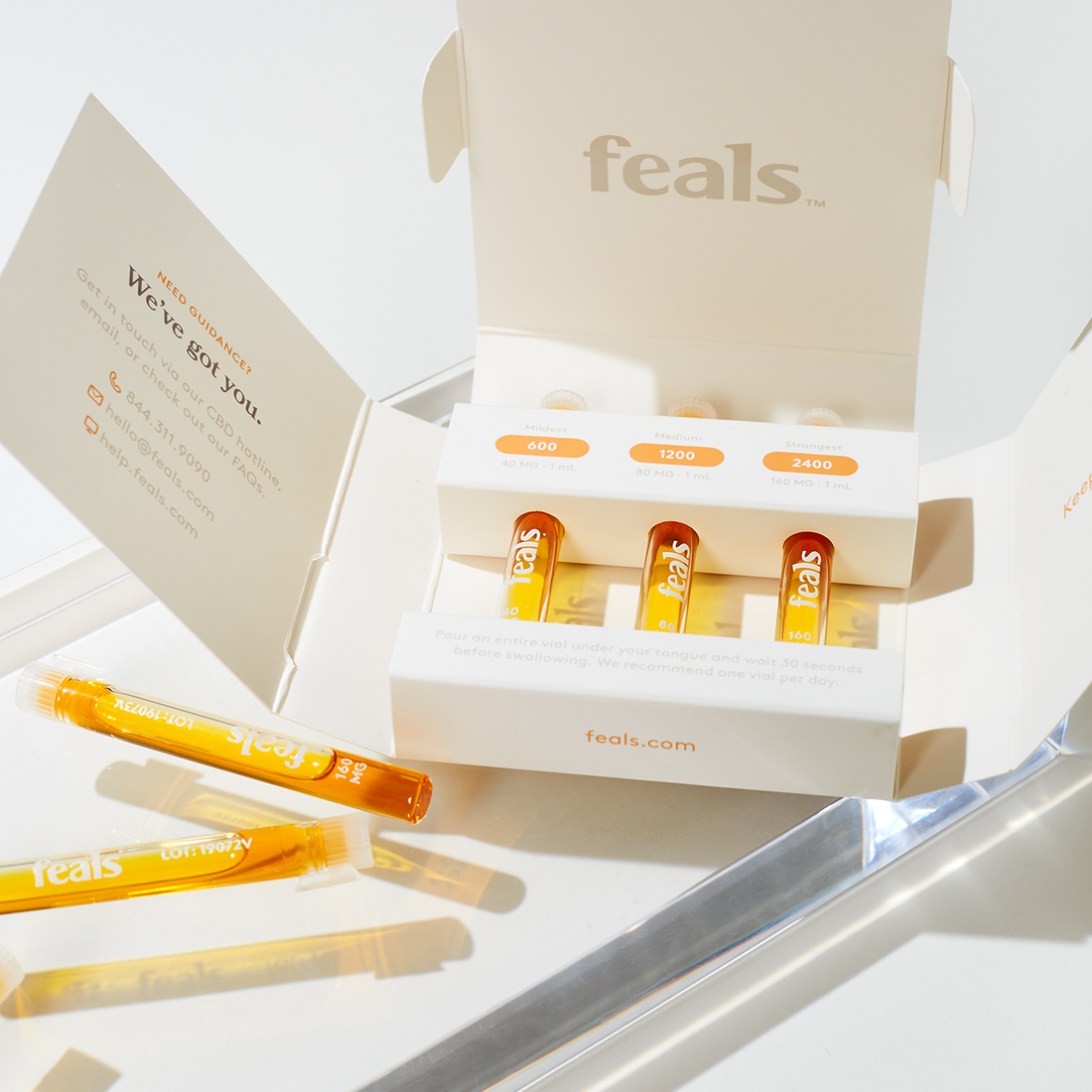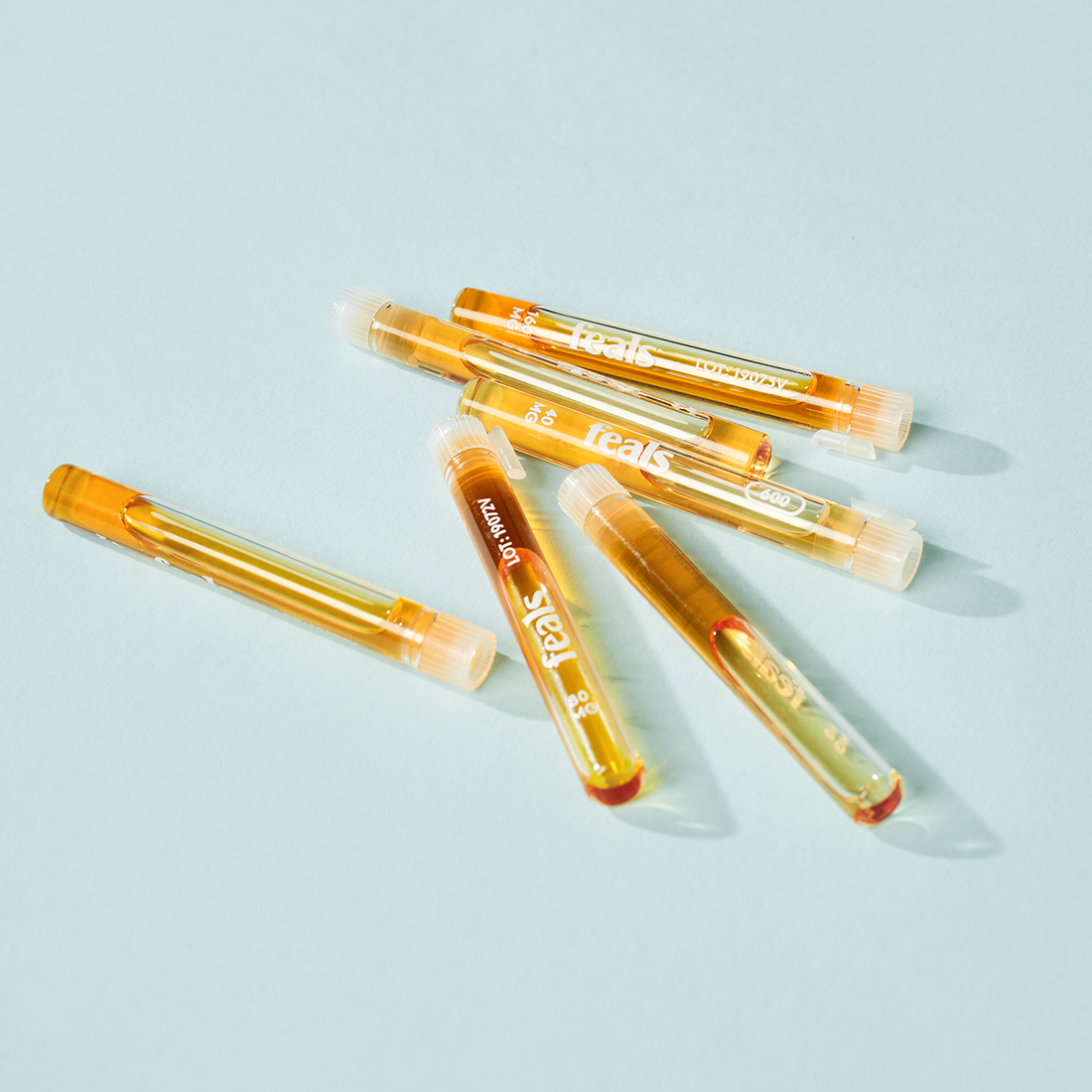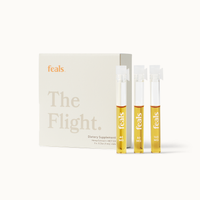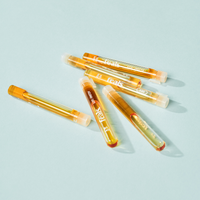 Discover Your Strength
The Flight
Why stress over the perfect strength when you can try them all?
All our products are full-spectrum hemp extract, extracted from specially selected, organically grown domestic hemp. Unflavored, no additives, just pure hemp extract & coconut MCT oil.
Store at room temperature and out of direct sunlight.
Your essential starter pack.
Upgrade to a bundle for maximum savings and the full Feals experience.
Three oil strengths to find your perfect dose.
Crush the crash and activate laser focus when you need it.
A fresh dose of calm that's with you anywhere.
Personalized support so you meet your wellness goals.
New to Hemp?
The perfect starting place.
We created The Flight so you could try all 3 strengths to better determine which is best for you.
Usage Guidance
Here's how it works.
Each vial in The Flight contains a different amount of Feals at each of the three varying strengths. Hemp affects everyone differently, so we recommend one vial per day, starting with the mildest and working your way to the strongest to find your ideal Feals.
For best results, pour an entire vial under your tongue and wait 30 seconds before swallowing.
Get Started
Ingredients
All-natural & organic.
Our products are grown with care and hand-harvested by Colorado farmers following organic farming practices.
US Grown Premium
Full-spectrum hemp
Feals is produced using full-spectrum hemp extract. Our whole-plant approach means our products contain additional terpenes found naturally in the hemp plant for maximum benefit.
100% USDA Organic
MCT oil
MCT oil, a fat-burning, metabolism-revving superfood, is a saturated fatty acid made from coconut oil. We use it as a carrier oil to stabilize and increase the bioavailability in our products.
Transparency
No secrets here.
Every batch of Feals goes through rigorous testing. Third-party lab tests are available via QR code on every Feals product, just focus your phone camera on the QR code to see the results.
See Lab Results